Announcing the Arrival of...
Baby Scrapbook Layouts


I have to admit it…
I love making baby scrapbook layouts and my twin boys give me plenty of inspiration!
From toothless grins and tiny toes to birthday celebrations with presents and bows, babies give us endless opportunities to pull out a camera and capture those precious moments.

Do you have a shoebox full of baby pictures and not sure where you're going to find the time to scrapbook? Don't let what seems like an overwhelming task hold you back any longer…
My pre-made layout kits provide you with colorful and creative ways to preserve your memories.
If your little bundle of joy has yet to arrive, and you're looking for a unique way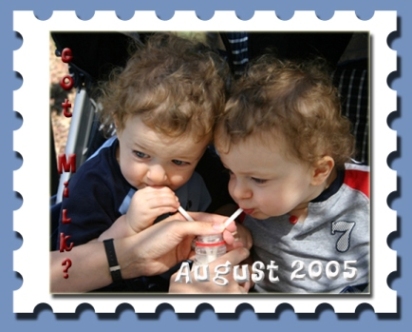 to capture the memories of your baby shower, check out my baby shower signature kit. It provides space for your guests to send their wishes, as well as plenty of space for pictures to commemorate the special event.
What grandparents wouldn't love to receive a brag book for Christmas? My baby scrapbook layouts also take the work out of making scrapbooks as gifts – all you do is add pictures.
Just click on 'Boys' or 'Girls' below and you're on your way. If "Pepto" pink and powder blue aren't your style, click on 'Contemporary'.
Happy Scrapping!


---
Baby Scrapbook Layout Ideas from The Chou Blog...
Adding "Suds" to Your Bath Time Layouts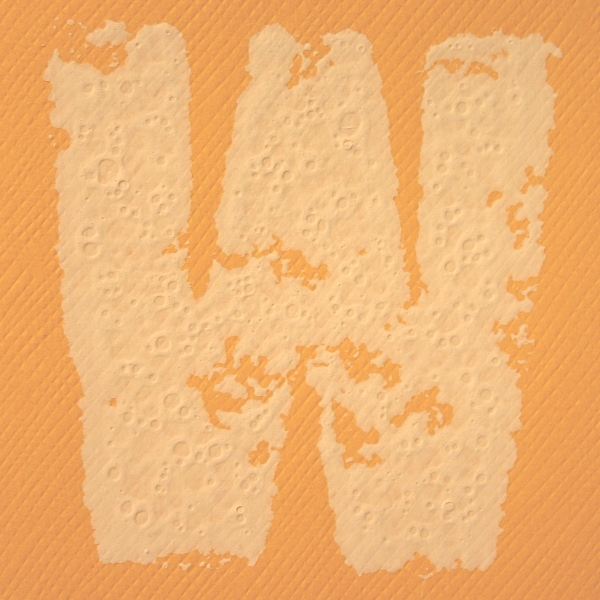 We have to admit... We came across this one by accident (isn't that usually what happens?), but it was the perfect result for the title of one of our baby scrapbook layouts.
Specifically, we created a dried soap sud look with paint and inexpensive alphabet sponge stamps by Create Like Crazy (purchased at Target). To recreate this effect, follow these steps:
Load up your first stamp with a fair amount of paint. Make sure that the entire stamp surface is covered, but that there isn't any excess.
Place your stamp on the paper and press down firmly. The stamp will give a little, but the painted surface should maintain contact with the paper.
Lift the stamp from the paper. Notice bubbles in paint? It's OK - don't panic. That's what it should look like.
Now, give the paint a slight blow. This will pop most of the bubbles. Use a fine detail paintbrush to pop the few that remain.
And that's it... Just repeat for the remaining letters (and make sure to let the paint dry)!!
---
Making Your Own Patterned Paper
Announcing Baby's Arrival
Looking for a unique way to add a baby's birth date to your baby scrapbook layouts or handmade announcement?
Just go into Microsoft Word, or your word processor of choice, and type in baby's birth date in various font types and sizes (even do different date formats). Do about five lines to create some variety, copy and paste it several times to create a large block of text (your pattern) and then print it out onto cardstock that will match your layout. Then, all you have to do is cut it to fit the size of the scrapbook element (e.g., a 2" x 8" strip).

Toddler Art
If you have a toddler around the house that is just getting into crayons, have them create some patterned paper for you! Just sit them down with a sheet of white cardstock, some crayons and let them color away.
Take pictures of them while they're doing it and you've got the makings of an adorable layout!!
These ideas and more can be found in my "Make a Scrapbook for Mother's Day" article!