Graduation Scrapbook Layout Ideas


Graduation is a special time of year and I've come up with a variety of graduation scrapbook layout ideas to help you commemorate this memorable event.
As I have a tendency to do, I've tried to take a fresh perspective on not just high school, but also college, graduation memories.
Enjoy!


---
When someone asks you what your school colors are, you don't usually hear, "Red and Black," or "Yellow and Blue". True fans know that red, just isn't red, but scarlet, burgundy or crimson. So, I decided to investigate how you can best capture your team colors in a graduation scrapbook layout.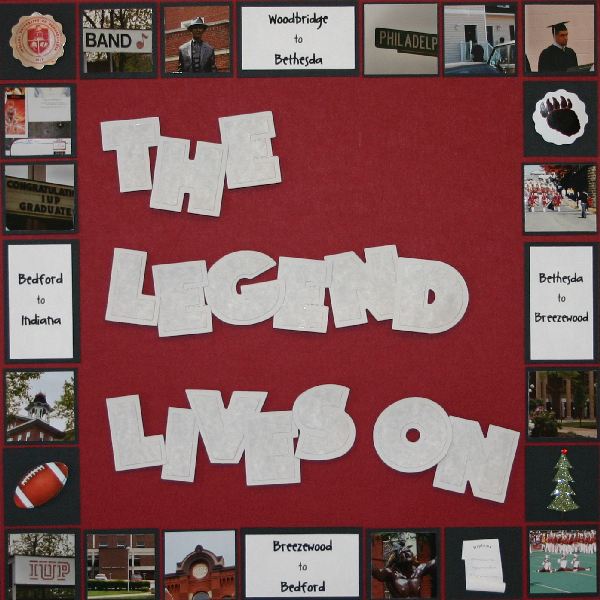 Create a College Memories Scrapbook
Whether it's a graduation, birthday or Christmas present, everyone should have a scrapbook that highlights their time in college. No matter how wonderful or challenging the time, it sets the stage for the rest of our lives and deserves to be remembered. So, here are some graduation scrapbook layout ideas for a college memories book (thank you Neal for being our inspiration).
Host a Graduation Scrapbook Party
There is no doubt that your daughter has several close friends and, in all likelihood, they're all going in different "directions" after graduation. So...give them one last hoorah and host a graduation scrapbook party! This article has plenty of ideas on how to get the party organized, as well as graduation scrapbook layout ideas to get their creative juices flowing.