Stuck on You...
with Scrapbook Adhesive
When it comes to scrapbook adhesive, the list of possibilities is virtually endless, but picking the right kind doesn't have to be complicated. As with anything intended to preserve your memories, you need to make sure it is acid-free.
So...this is one instance where you won't be able to raid your children's school supply for their Elmer's White Glue (though Elmer's does make scrapbook friendly adhesive).
It's also unlikely that you will end up with just one adhesive and picking the "right" one is part function and part personal preference. You may not like to use a Xyron machine, but it is a good resource for small die cuts. Some scrapbookers swear by glue pens, while others prefer double-sided tape and still others like craft clue…it's all up to you.
Some of my favorites include the following:
Elmer's Craft Bond Glue Pen
This glue is acid-free, dries clear is double-tipped (detail and wide tips). You can find this at your local Wal-Mart or Target.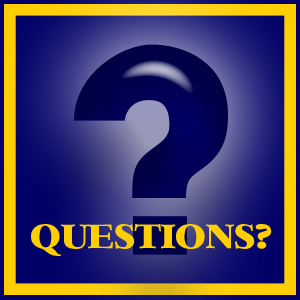 EK Success - Herma Vario Tabs and Dotto Glue Dots
I love these adhesive tabs and use them from everything to photo mats to embellishments. They are both used with a specific dispenser (usually runs about $10). One interesting feature about this acid-free scrapbook adhesive is that it is available in repositionable and permanent.
What are the benefits of repositionable vs. permanent adhesive? Using repositionable adhesive will allow you to do things like paint over die-cut letters to make a reverse stencil, but still cleanly remove the die-cut. These can also be purchased at Wal-Mart (cheapest) and Target, but are also available at your local craft store.
Therm-O-Web Zots Memory Glue Dots and Zips Adhesive Strips
These are paper-thin (the 3-D version excluded) dots of adhesive. The regular dots come in small (3/16"), medium (3/8") and large (1/2") sizes. These are perfect for buttons and small embellishments. Therm-O-Web also offers 3-D dots, which are 1/2" wide and 1/8" thick. These are great for adding a little dimension to your page.
For those times when you need something clean, but high-tack, to adhere your thin strips of paper, check out Zips Adhesive Strips. At only a 1/8" of inch wide, these are perfect for those tight spaces.
By no means is this a complete list, but it is a solid start and I've found that they serve me very well.
TIP: Want to give some dimension to a sticker, but don't know how to keep it from sticking to the page? Use baby powder.
First, place some EK Success 3-D Adhesive Foam Discs on the back of the sticker - sticky side down and paper side up. Then shake the sticky side of the sticker with baby powder - the baby powder removes the tack from the exposed portion of the sticker. Shake off any excess, remove the protective paper from the foam discs and then place on your scrapbook page!
Happy Scrapping!
Home > Scrapbook Articles > How to Make a Scrapbook