Creative Scrapbook Layouts...
Made Easy!
Looking to make a scrapbook and need
ideas
for
creative scrapbook layouts
?...
Are you new to scrapbooking and need
information
on how to get started?...
Do you like the idea of a scrapbook, but want someone else to do the work for you?...
Choubox Scrapbook Design takes the work out of making memorable keepsakes.

All you have to do is add pictures!
For those just getting into scrapbooking, the process can seem daunting…which paper to use, how to crop pictures and how to tell the difference between a Xyron and a Cricut.
I like to think that I offer a fresh perspective on scrapbooking, as well as valuable information on everything you will need to get started on a lifelong hobby.
Check out my articles on…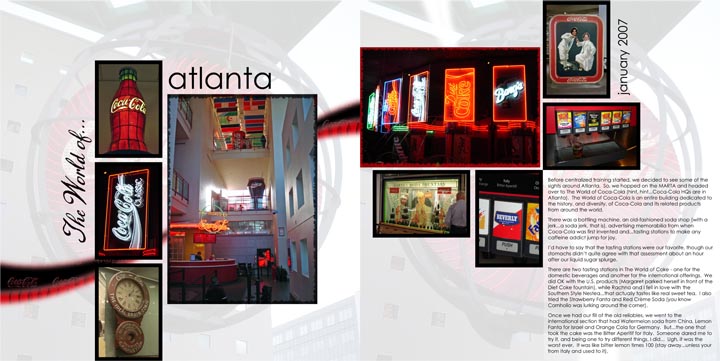 In addition, if you're looking to get smart on scrapbook lingo – check out The Scraptionary. My ever-growing scrapbook dictionary!
Once you get your bearings, browse through my layout gallery to get ideas and inspiration, as well as my article index for creative scrapbook layout ideas on topics like Halloween, Weddings and Graduation.

Have questions? Don't hesitate to Send Me E-Mail and I'll be happy to help. In fact, my "How Do I Scrap That?" page is based completely on questions from curious scrappers around the globe!
Happy Scrapping!
Google+
Find your answers fast with the Choubox Scrapbook Article Index!
Do you have a shoebox full of pictures at home, but have no idea how to make a scrapbook? Not to worry... We provide you with the essentials on what you need to start scrapbooking.
The Choubox Scrapbook Layout Gallery.... Where a Picture Can Spark a Thousand Ideas!
The Choubox Sketch Pad... Your resource for free scrapbook layout sketches.
Scrapbook Tips and Techniques...Learning the How Tos of Scrapbooking
Prevent the mess...by organizing your scrap space!
The Chou Blog
Is there someone special in your life that you would like to honor for their strength and courage? Preserve your memories with our breast cancer scrapbook layouts.
Start Scrapbooking with a New Baby Scrapbook
Scrapbook articles and ideas for summer scrapbook layouts.
Keep your family memories alive with summer vacation scrapbook layouts!
Halloween is a time for witches and ghosts, gremlins and ghouls - show off your spooky side with our hauntingly fantastic Halloween Scrapbook Layouts.
Looking for ideas for prom scrapbook layouts? Check out picture list, journaling tips and ideas on how to make your daughter's dress shine!
Before you buy any more cardstock, get a refresher course in color theory and learn how it can help you pick the right colors!
Tips on how to turn photo albums into family heirlooms with scrapbook journaling.
Learn about when to use scrapbook embellishments.
Quality scrapbook writing tools are critical to preserving your memories. Learn about the different pens and pencils that are available and how you can use them.
Help me, help you. Take a minute to complete my latest survey!
Is scrapbooking your new hobby? Then you need a scraptionary! Your #1 source for scrapbook definitions and examples.
Find answers to your frequently asked questions about Choubox's services.
Welcome to my world...here's a little bit about me!
Contact Us @ Choubox Scrapbook Design
Skip the jewelry and spa treatments this year and make a scrapbook for Mothers Day!
Looking for the perfect winter scrapbook layouts to preserve pictures of your little snow angel? Choubox kits provide the perfect mix of traditional and modern looks... guaranteed to warm your heart.
Sketch Pad Article: Wedding Scrapbook Layouts.... Our list of traditional, and not so traditional, wedding moments to scrapbook!
Picking the right scrapbook adhesive doesn't have to be complicated. We provide you with all the information on the best adhesive to use when your just starting to scrapbook.
Ask a majority of scrapbookers what their "weakness" is and they will say paper. And I say, "Keep buying!", but use these scrapbook paper storage ideas to keep things manageable!!
Ever look at a stack of pictures and think, "How Do I Scrap That?" Get your questions answered today!!
Keep childhood memories alive with summer camp scrapbook layouts!
Spend a lazy summer day making swimming pool scrapbook layouts.
Ice...Cold...Lemonade Stand Scrapbook Layouts
Show Mom how much you care with Mothers Day scrapbook layouts...
Ideas for making Mothers Day gifts from the heart.
Celebrate your child's graduation by throwing a graduation scrapbook party!
Learn how to make a college memories scrapbook...
Get tips on how to create scrapbook layouts featuring your team colors!
Share your prom memories with family and friends with Choubox Prom Announcements!
Never miss an important moment with a prom picture checklist!
Learn how to scrap your haunted mansion with Choubox Halloween decoration scrapbook layouts.
All About Me Series: Scrapping Your Favorite Smells
Scrapbook for a Cause: Ideas on how to celebrate and scrap your participation in breast cancer fundraising events.
Fall is a time for pumpkin patches and Turkey Day family reunions. Looking for an easy way to preserve all your memories? Check out my fall scrapbook layouts - all you do is add pictures!
If you're looking for something fun and original, check out my growing collection of digital scrapbook alphabets!
If you've been wondering, "Should I Buy a Digital Camera?", here are some of my thoughts on why it would be a great purchase.
Preserve Your Family History: Learn How to Make a Heritage Scrapbook
Scrap your right to vote with a political scrapbook layout!
Preserve your journey with a breast cancer scrapbook.
Want to avoid making a scrapbook layout with no photos? Here are some ideas on how to creatively display your journaling without sacrificing "the story."
Using Scrapbook Embellishments: How to Attach a Brad
Which way is right for you?.. Tips on organizing ribbon for scrapbooks.
Learn how to organize small embellishments.
All About Me Series: Scrapbooking Your Favorite Music
The Choubox Sketch Pad...Your source for creative 12x12 scrapbook layout sketches!
Ready...Set...Crop. Tips on how to host a crop!
Tips and ideas on how to scrap your formal prom photos!
Hammers Optional...Learning how to use eyelets.
Junk up your layouts...Learn how to ink paper edges!
6x6 Scrapbook Layout Sketches...Who Says Size Matters?
Ready to take on the challenge of organizing your scrapbook magazines?
8x8 Scrapbook Layout Sketches... Perfect for Beginner Scrappers
A quick an easy guide for how to use a digital scrapbook template!
Digital scrapbooking is a breeze with Choubox Digital Scrapbook layout Templates!!
Looking to simplify your digital scrapping life?... Try your hand at digital scrapbook layout templates.
They're for boys and girls...premade baby scrapbook layouts!
Preserve your family history with premade family scrapbook layouts!
Save Time, Space and Money with Premade Scrapbook Layouts!
Halloween Scrapbook Layout Colors...Are you a traditionalist or a costume coordinator?
Learn how to make handmade greeting cards!
Stay up-to-date with all of the latest happenings at Choubox Scrapbook Design!!