Using Scrapbook Embellishments
...When Enough is Enough
You might be addicted to scrapbook embellishments if …
You collected stickers as a child (and still do).
All of the extra buttons from your husband's shirts are in your scrapbook tote.
You know that buckles aren't just for belts anymore.
You raid your kids school supplies for paper clips.
You know that slide mounts don't always belong in the dark room.
Sound like someone you know?
With all the products that are available today, it's hard to not get overwhelmed with all the possibilities, but why do we use embellishments? While not required, they usually add a little something extra to a "paper-only" scrapbook layout.
Oftentimes, you will have your title placed and all of your pictures adhered to the page, but feel like something is missing…see if an embellishment helps to balance the page. For example, if the title of your scrapbook page is "Cute as a Button," it would make good sense to include at least a few buttons as an embellishment.
Now, just as there are no rules as to when you use scrapbook embellishments, there are also no rules as to what you use.
Stickers, brads and ribbon are store-bought embellishments, but what about your child's first report card, the hospital bracelet that you and your baby wore in the hospital, or a pressed flower from your wedding bouquet? Those little things that remind you of the event. It's very likely that you will find an equally, if not more so, appropriate scrapbook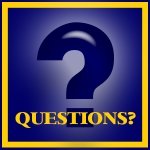 embellishment in the same shoe box as your pictures. There's no better embellishment than memorabilia!
One word of caution – and this is one rule that I live by when scrapping - Keep the focus on the pictures! Scrapbook embellishments have become such a fad that they are starting to take over scrapbook layouts and to me simpler is better.
Happy Scrapping!!
Home > Scrapbook Articles > How to Make a Scrapbook