Telling Your Story...
with Scrapbook Writing Tools
A good set of scrapbook writing tools is a must-have in any supply kit.
Why?... Most scrapbook pages include some sort of journaling - the story behind the pictures.
Journaling isn't required, but is one of those things that sets a scrapbook apart from a plain photo album, and if you are going to handwrite your journaling, it is critical that you use an archival quality pigment ink pen that is acid free and fade proof.
This will ensure that whatever you write is not only safe for your photos, but also doesn't fade over time.
Writing your journaling by hand gives your scrapbook pages a little more of a personal feel and is also a record of your handwriting for future generations to see. You'd be surprised at how handwriting styles change over the years and from country-to-country.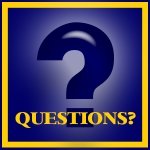 My scrapbook writing tool kit contains some of the following archival pens:
ZIG® Millennium™
Sakura® Pigma® Micron™
These pens can be purchased individually for about $2.00/each or in 3-piece sets starting at $6.00. They also come in a variety of colors – black, blue, blue/black, red, green, etc.
Depending on how thick you want your lines to be, you can also select from a variety of point sizes.
005 (.20 mm)
01 (.25 mm)
02 (.30 mm)
03 (.35 mm)
05 (.45 mm) - Our personal favorite
08 (.50 mm)
Don't like your handwriting? Don't worry. If you have access to a computer and printer, just type up your journaling in a standard word processor. In fact, using a computer will allow you to use some of today's hottest fonts (a lot of which can be downloaded for free – see article at the bottom of the page). You may even want to use some of these special fonts for your title.
Some of our favorite font resources are as follows:
Creating Keepsakes: Scrap N Fonts
Two Peas in a Bucket - The font link is at the bottom of the toolbar.

Important Note: Make sure to print your journaling on acid-free cardstock!

---
It's probably pretty obvious why a pen is such a valuable scrapbook writing tool, but without a pencil, you won't get any further than selecting your cardstock. Why?... You are going to need a good pencil to both draw sketches for layouts and mark your paper for accurate measurements.

You can use something as simple as a standard No. 2 pencil, but the graphite is not the best quality and could damage your paper (either by scratching or not erasing cleanly). As part of your scrapbook writing tool kit, we suggest purchasing both a mechanical pencil (they're always sharp) and a drawing pencil (we prefer the Sanford Design Drawing Pencils with a hardness of 2H). We usually use the drawing pencil for guide lines and measurements, since it makes a lighter and more precise line and a mechanical pencil for sketching layouts. Plus, the lighter lines are easier to erase, if necessary. Speaking of erasers…

For those times when you need to erase guide lines or measurements from your paper, we recommend getting a good quality eraser. The erasers on the end of mechanical pencils tend to leave marks and drawing pencils, rarely, if ever, have erasers. We usually use the Mars Staedtler® white plastic eraser or the Pentel "Clic" eraser. Both do a great job of cleanly erasing cardstock, patterned paper and vellum.

Happy Scrapping!

Home > Scrapbook Articles > How to Make a Scrapbook

---
Top Ten Absolutely Free Websites for Downloading Cool Fonts
By Michael Turner

The following list of websites is the best compilation of sites on the web where you can download many different fonts totally free. Also, there are a variety of different types of fonts and styles you can download from the following sites so start searching today. Keep in mind that these sites are not listed in any particular order.

#1 www.1001freefonts.com/links.htm

Great site because it ranks other font websites in order of popularity as well as having more than 1,000 different fonts to download for free. This website is certainly a great resource if you need a lot of fonts and don't want to pay for them!

This is also a great website if you simply want to visit one site and download fonts without having to search multiple websites. At acidfonts.com you will be able to download a variety of different fonts for your PC and even convert the fonts over to your Mac if you want. This website will certainly provide you with the fonts you need for your website and business.

This website may easily be confused with the first website listed, however it is completely different and also has a great selection for free font downloads. There are fonts available for the PC as well as Macs, so anyone can get the fonts they need from this website for free.

This website is really cool, as it says in its name, because not only can you download over 1000 fonts completely free, there is also clipart, sounds, icons, applications, bars, bullets, and arrows. Most anything you need to design your website just the way you want is available on this site. If you are not sure how to download and install a font then read the FAQs to find out how.

This is an amazing website with literally thousands upon thousands of fonts to download and dingbats as well. This is a highly rated website and completely free.

This is another great website because when you enter you can either choose Mac or PC or the top 20 font websites. From either Mac or PC you will be able to download the fonts you like most or you can visit all of the different top websites to check out the font availability and diversity.

#7 free.sinoa.com/FreeFonts/index.htm?29

Check out the different fonts available and then download the ones you like best or that suit your purposes best all for free!

A wide variety of fonts are available on this website, not to mention over 1001 free fonts to choose from. This site has a lot to offer and directs you to some good free font links as well.

#9 www.abstractfonts.com/fonts/

Great website for free fonts as well as other font related information you might find helpful.

This website has fonts for both Mac and PC and is yet another great way to search for fonts as well. You can either search categories to look for particular styles of fonts, or you can search by first letter if you already know the name of your font.

Michael Turner reveals his foolproof way to increase website traffic in his free 7 part mini-series. Grab it free right now at http://www.powertraffictactics.com/.

Article Source: http://EzineArticles.com/