Creative Scrapbook Layouts Blog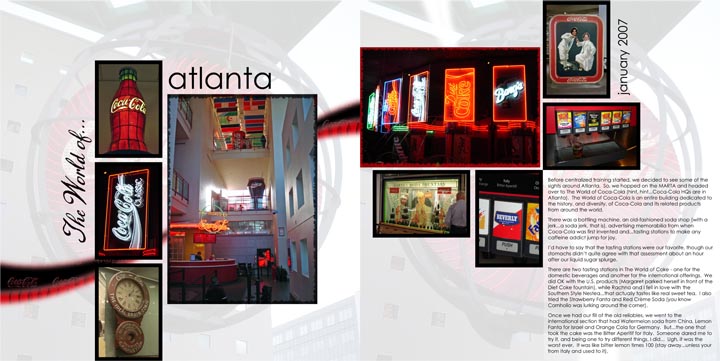 Looking to make a scrapbook and need ideas or supplies for creative scrapbook layouts?...

Are you new to scrapbooking and need information on how to get started?...

Do you like the idea of a scrapbook, but want someone else to do the work for you?...
Choubox Scrapbook Design takes the work out of making memorable keepsakes.


All you have to do is add pictures!
For those just getting into scrapbooking, the process can seem daunting…which paper to use, how to crop pictures and how to tell the difference between a Xyron and a Cricut.
I like to think that I offer a fresh perspective on scrapbooking, as well as valuable information on everything you will need to get started on a lifelong hobby.
Check out my articles on…
In addition, if you're looking to get smart on scrapbook lingo – check out The Scraptionary. My ever-growing scrapbook dictionary!
Once you get your bearings, browse through my layout gallery to get ideas and inspiration, as well as my article index for creative scrapbook layout ideas on topics like Halloween, Weddings and Graduation.

I am also the only company whose scrapbook layouts are color coordinated with all of your Hobbie's House of Wizard Wear favorites. So, if you have a little wizard at home, or are one yourself, check out my wizard layouts for the perfect way to preserve your memories of Book Release Parties, Conventions or Movie Premieres.
Now, there are also times when you just don't have the time to scrap, but still have a stack of pictures that need to be put in a scrapbook. Or, you like the idea of a scrapbook, but don't want to make the investment in scrapbook supplies.
In those cases, Choubox offers pre-made creative scrapbook layout kits, custom scrapbooks and gifts, complete with embellishments and room for journaling, made with only premium, acid-free supplies, so your memories will last for generations to come.
I specialize in creative scrapbook layouts that focus on preserving family memories, such as Baby Showers, Easter, Halloween, Thanksgiving or Christmas, but if you see a layout you like and want it applied to another theme let me know and I will be happy to work with you to create a customized solution.
Have questions? Don't hesitate to Send Me E-Mail and I'll be happy to help. In fact, my "How Do I Scrap That?" page is based completely on questions from curious scrappers around the globe!
Happy Scrapping!
Apr 07, 2012
Vote for the Sketch of the Week
Just a friendly reminder that today is the last day to vote for the Sketch of the Week!! Results so far are pointing to an 8" x 8" two-page layout sketch. If you would like a different sketch, make sure to vote! The format of the sketch can change every week depending on your votes alone!